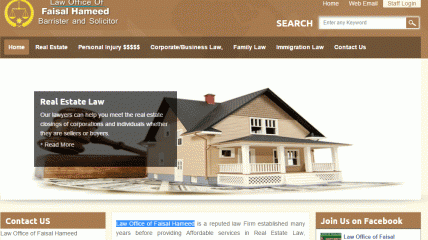 Law Office of Faisal Hameed
Work on web and graphics design of Canadian Project.
Law Office of Faisal Hameed is a reputed law Firm established many years before providing Affordable services in Real Estate Law, Personal injury law, Business Law , Immigration law,Criminal law, Family Law and Wills & Estates. We pride ourselves on providing the best and most personal services to individuals and businesses .We are open six days a week and our lawyer is available 24/7 for emergency and Personal Injury matters.