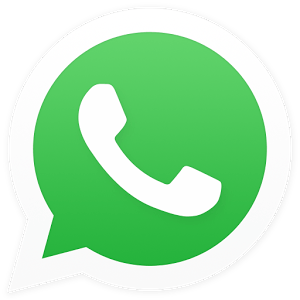 WhatsApp is reportedly planning to launch a couple of new features in its upcoming 2.19.106 beta version update. The upcoming update for beta users will bring a new interface for WhatsApp Doodle feature and interestingly a feature to prevent users from taking screenshots in chats, according to a report by WABetaInfo. However, the ability to block screenshot feature will only go live when fingerprint authentication feature will arrive for Android users.
Interestingly, the screenshot blocking will not be available by default. And users will not be able to take screenshots of their own chat window. However, this feature will only be available when users have enabled fingerprint lock.
This means if you have enabled fingerprint lock in WhatsApp then you will automatically not be able to take screenshots of your chat windows. However, if the other person (with whom you are chatting) have switched off fingerprint lock then that person will be able to take screenshots. This is like a tradeoff between privacy and security.
Like other WhatsApp privacy features like the ability to hide 'last seen' or Blue ticks, this one too will be an opt-in feature. Hoping that people would mostly opt for a fingerprint lock for securing their WhatsApp chat, the screenshot lock would get enabled by default.
Meanwhile, WhatsApp has announced a new privacy setting for groups. It has also brought a new invite system to let users decide who can add you to other groups.
To enable the new privacy feature all you need to do is to visit the Settings page of the Android/iOS app and navigate through Account > Privacy > Groups and select any one of three options – Nobody, My Contacts or Everyone. Here's what it means:
Nobody: You would have to approve joining to every group in which you are invited.
No contacts: This means only those who are added in your WhatsApp contact list can add you in groups.
Everybody: This means that anyone on WhatsApp who has your number can add you in any group.
"In those cases, the person inviting you to a group will be prompted to send a private invite through an individual chat, giving you the choice of joining the group. You'll have three days to accept the invite before it expires," adds WhatsApp.