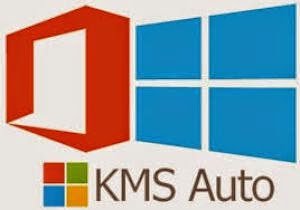 KMSAuto Net
KMSAuto Net – the automatic KMS solution to activte the following operating systems Windows Vista, 7, 8, 8.1, Server 2008, 2008 R2, 2012, 2012 R2 VL and Retail also for Office 2010, 2013 VL editions.
KMSAuto Net can Activate
Windows Vista Business/N/Enterprise/N
Windows 7 Professional/N/Enterprise/N
Windows 8 All Versions
Windows 8.1 All Versions
Windows 10 Technical Preview All Versions
Office 2010/2013 All Versions
Windows Server 2008/Standard/Datacenter/Enterprise/2008R2
Windows Server 2012/Standard/Datacenter/2012R2
What's New ?
The program, when attempting activation of Office 2013 RETAIL converts the license channel of OfficeProPlus, VisioPro, ProjectPro on Windows 7, 8, 8.1, 10 to KMS client.
How to Use it ?
Run KMSAuto Net.exe as administrator and use the interface. If you need additional program features, enter into Professional Mode. The On/Off Professional Mode button is placed in the "About" Tab.
The easiest way to use the program is to pick the automatic mode. All you need to do is click on the button if you want to activate and agree to create a scheduled task for reactivation by pressing the button.
Tip: First you need to activate Windows and Office in manual mode, and only then, when you are sure that the activation takes place, you can create a scheduled task for reactivation products every 25 days.
If the system does not want to be activated in Professional Mode go to "Utilites" and manually set GVLK key for the proper Windows Edition, and then try to activate again.
Additional Notes
To activate Windows 8.1 the TAP network adapter must be installed directly and use the IP address 10.3.0.2-254 or use a special driver. All these features
are built into the program.
To activate via LAN, the TAP interface can't be used to install and activate through an address of a computer in the network.
If you reconfigure the program and it stops operating correctly – check the checkbox "Reset the program." All settings will be set by default.
Screenshots
Important !
The program requires .NET Framework 4.5.
To run properly, it is necessary to add the file KMSSS.exe in the exclusion of your Anti-Virus!. Or disable Anti-Virus at the time of activation.
Sometimes KMS-Service is not installed properly, it may be for different reasons. You need to perform 2-3 times "Removing KMS-Service" and restart your computer.
When working with the program it makes sense to check on the option "Save settings in the program folder". In this case, the configuration file will be stored in the program folder, and not in the C:UsersusernameAppDataLocalMSfree Inc.
Downloads